Hello Beautiful Ones…
It is SO good to be back posting again.  I have been going through a very deep healing over the last few months that I feel will shed some light on our Ascension Process at the DNA Soul Level.
In a previous blog, I talked about the 8 years of service to my husband's parents and the toxic environment I lived in as target for his mother's misery, so I won't repeat the "hell" I lived through under such suppression that nearly killed my Creative Spirit as an Empath.  But the "walking on eggs", fear of being thrown out of the house, the constant daily chaos/drama, and witnessing her emotional swings from dementia, etc. is felt deeply in the cells/dna of the body.
So for anyone taking care of someone with dementia, maybe this will help you.
I witnessed the emotional swing to go through 6 stages from an inward attack to outward attack as the "energy has to go somewhere".
Inward Spiral Down (attack self):  1-Mild Sadness, 2-Depression, 3-Martyrdom/Poor Me/Victim
Outward Spiral (attack a target):  1-Blame/Accuse Others, 2-Verbal/Physical Abuse, 3-Full Blown Psychotic
Won't go into more details, but you can see the energetic cycle here.  My "healer energetic POV" was always observing the psychological issues and energetic flows of what I was experiencing.  Who needs collage when life is your clinic!!!
Once she had made her transition, both Paul and I collapsed in such bodily pain, we could not even move off the couch.  I have never felt such deep ache in my muscles and bones, and I was a dancer/stunt women falling off buildings for years, so I know my body intimately.  We had PTSD.  In fact, Paul's stress had to go somewhere, so it hit his brain with a hemorrhage, and later, his gall bladder took the hit and had to be removed.
I was so surprised at how "stress, anxiety, fear" can still seep into your cells even when you are being very alert and careful with yourself to NOT take it all into yourself.  Sneaky little blokes!!!  Anyway, I'm much better now having rested, and Paul's coming around, but still is recovering from his more serious health experiences.
The house is energetically cleared, cleaned, and re-set to our more peaceful calm "cowboy" energies with help of the Unicorns, Pegasus, Dragons and Faeries.  Ok, and few Arch Angels and Company of Heaven who "over-light" us have blessed us too. Thank the Goddess and Sophia Divine Mother for nourishing our Souls back to health!!!
And, here's the deep/dna healing I had that is the point of this blog.  I have always carried a deep sadness in my heart that seemed so subtle for the most part, and layers have been lifted along my healers path over the years.
However, about 2 weeks ago, it was triggered fully for clearing.  I literally felt it as a VERY thick energetic blanket of several emotions woven together at a CORE level:  deep heart hurt, not loved, abandonment, sadness, depression, etc.  All perceived while I was crying my eyes out with huge deep sobs from the Soul, while washing dishes mind you!!!  So I allowed the pouring of my Soul to be washed clean with the water as a blessing for myself and humanity as a clearing for us all for I know as we each heal, so does it help the collective.  The "Blessing" was literally experiencing this THICK EMOTIONAL WET BLANKET being lifted off of me and out of my field.  This is TRUE healing at the Core/Soul Level for it changes our DNA/vibration and trajectory for a NEW SELF and FUTURE LIFE POSSIBILITIES.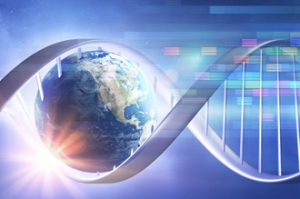 Thank the Goddess and Lords of Karma that I have "Graduated" from Karma and can finally close this Soul Chapter.
I am SO ready…MORE THAN READY, to move on to a fully NEW CREATIVE PHASE in this NEW CYCLE OF BRAHMA for our NEW CRYSTALLINE EARTH, NEW CRYSTALLINE HU-MANITY, and create the GARDEN OF THE SOUL which is Paradise/Heaven on Earth.  THAT'S US.  We are Heaven on Earth.  Very Cool…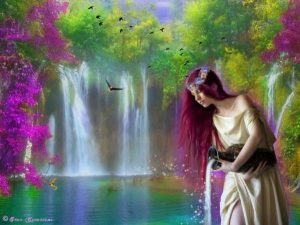 ~~~~~~~~~~~~~~~~~~~~~~~~~~~~~~~~~~~~~~~~~~~~~~~~~~~~~~~~~~~~~~~~~~~~~~~~~~~~~~~~
In Honor of the Powerful Energies of August Eclipses and Lion's Gate of 8/8/17
My Temple/Home is here for you all to support your Soul's Highest Evolution!
I have created my NEW HEALING ROOM at this house and have consecrated it in Service to those in need of healing, mentoring, and spiritual guidance.  It is the Temple of the Unicorns, so be prepared to interact with them.
I have a powerful White Tiger with me now along with my Black Jaguar.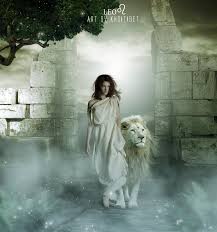 I have been strictly encouraged (more like pushed) by my Spiritual Over-Lighting Guides to honor my Calling as a Healer, Teacher, Mentor to allow this NEW PHASE of CREATIVITY to flow forward NOW and SHINE BRIGHTLY.
We are ALL being encouraged to honor our Divine Sovereignty and step into our own Empowerment that CALLS TO OUR HEARTS.
SO COME PLAY WITH ME AND MY SOUL SISTERS AS WE CREATE…
Here are the
NEW WINDHORSE ADVENTURES
MEDICINE WOMAN PATH
Shamanic Arts, Ceremony, and Retreats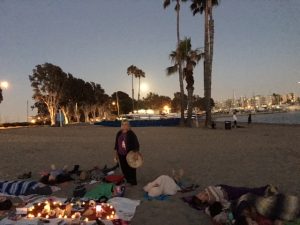 FULL MOON BEACH CEREMONY at Mother's Beach in Marina del Rey – Sunday, 8/6/17, 7:30pm.  Purchase in Shop Events.
SHAMANIC EMPATH HEALERS TRAINING – Monthly Certification Training starting on Saturday, 8/15/17.  Details under Training/Mentorship.  Purchase and sign up now.  Limited Space.
PRIVATE SESSIONS – In Person, Remote, or Phone – Call Linda for appointment:  818-239-2026
SPA TREATMENTS – Massage/Essential Oils/Hot Stones/Raindrop Treatments – Call Linda for appointment:  818-239-2026
~~~~~~~~~~~~~~~~~~~~~~~~~~~~~~~~~~~~~~~~~~~~~~~~~~~~~~~~~~~~~~~~~~~~~~~~~~~~~~~~
~~~COMING SOON~~~
MONTHLY "OILERS" PARTY – Play and Explore Young Living Essential Oils
POWER TRIPS TO TEOTIHUACAN – Eagle Knight Lineage Initiations in Sacred Teo
SHAMAN DRUMMAKING – Create/Consecrate Own Drum and Pouches for Ceremonial Work
SACRED DREAMING CIRCLE – Master Dreamer Initiations to ignite 6th chakra, awakening Dreamer/Visionary