SACRED MEDICINE DRUMS
INFUSION OF ANIMAL POWER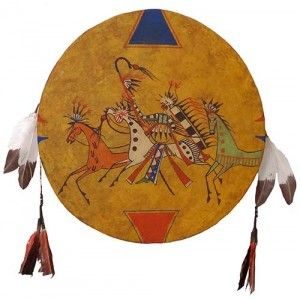 EXCITING DAY OF CEREMONIAL DRUM MAKING
with LINDA LIGHTFOOT
SHAMANIC HEALER/TEACHER/HORSEWOMAN
MESA-CARRIER of PACHAKUTI MESA TRADITION of PERU
thru LINEAGE of DON OSCAR MIRO-QUESADA
EAGLE KNIGHT LINEAGE of DON MIGUEL RUIZ
HAVE YOU ALWAYS WANTED TO MAKE YOUR OWN DRUM?
We will spend the day together in LINDA's beautiful Merlin Garden empowered by New Apacheta connecting energies to Ancient Peruvian Mountains and their Spiritual Apus and Mt. Kailash.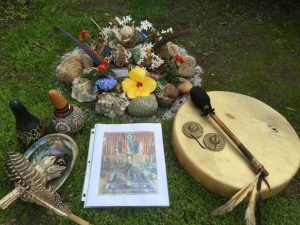 CEREMONIAL CIRCLE ~ FILLED WITH FUN, MUSIC, DANCING, SAGING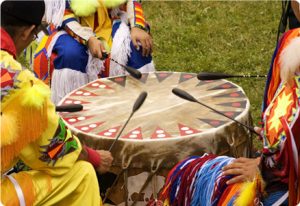 ONCE DRUMS ARE COMPLETE & DRYING IN SUN, WE'LL ENJOY A LITE BUFFET & DRINKS
DRUMS WILL BE AWAKENED & CONSECRATED WITH LINDA'S "MASTER HEALER DRUM" IN CEREMONY UNDER THE FULL MOON ENERGY CELEBRATING SUMMER SOLSTICE
SOPHIA MOTHER DRUM of THE DIVINE FEMININE
OUR "CIRCLE OF DRUMS" WILL BE EMPOWERED WITH THE SOPHIA "MOTHER DRUM" FOR OUR SERVICE WORK INTO THE WORLD.
ALL OUR DRUMS WILL SING TOGETHER IN CELEBRATION OF OUR
5th DIMENSIONAL NEW EARTH ~ NEW YOU.
COME BE INITIATED INTO THE FEMININE MYSTIQUE…
NEXT WEEKEND EVENT:
SOLSTICE FULL MOON~DIVINE MOTHER  
SATURDAY:  6/15/2019
DRUM MAKING & EAT:  11am – 3pm 
SUNDAY:  6/16/19
~~~ENCHANTING SUNSET HORSEBACK RIDE~~~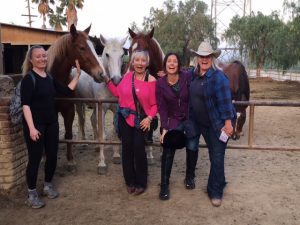 FOR ENCHANTING SUNSET HORSEBACK RIDE, BRING AN EXTRA $35 CASH ONLY TO PAY DIRECT TO STABLES. WE'LL CARPOOL TO CIRCLE K STABLES FOR 1 HR RIDE AT 4:30pm OR go direct to stables at 914 S. Mariposa St., Burbank, CA  91506.  BRING CLOSED SHOES AND LIGHT JACKET/SWEATER JUST IN CASE.
CARROTS GOOD FOR HORSE YUMMIES.
~~~SOLSTICE FULL MOON DRUM CEREMONY~~~
Linda's House ~ 7pm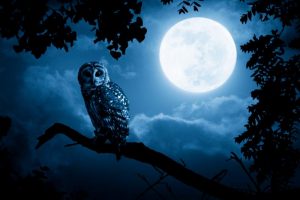 AWAKEN & CONSECRATE OUR NEW DRUMS with MOTHER DRUM under the FULL MOON – 7pm
~~~~~~~~~~~~~~~~~~~~~~~~~~~~~~~~~~~~~~~~~~~~~~~~~~~~~~~~~~~~~~~~~~~~~~~~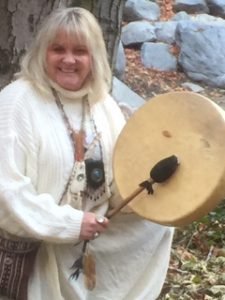 LOCATIONS: 
LINDA'S HOUSE, near Victory & Magnolia  ~  11am for drum making   
                     455 N. Reese Place, Burbank, CA  91506                             
BRING:  Personal Drum Kit & Beater, Yoga mat/towel to sit on, hat/sun glasses, wear comfy clothes.  We'll be outside all day.  Bring own water bottle.  Bring closed shoes and Light sweater/jacket for horseback riding.
FYI:  Purchase own drum kit and beater to pick hoop size and hide (elk, deer, horse, buffalo) from CedarMountainDrums.com  Suggested size:  14″, 15″ 17″ for quality sound and hand-held mobility.  Both my hoops are 15″ with Elk & Buffalo.  Use your intuition to personalize your drums.  If you need further help, just call me.
Horses Sun. 6/16: Carpool or go direct to Circle K Riding Stables, 914 S. Mariposa St., Burbank, CA  91506
Ceremony Sun. 6/16: Return home to Consecrate our New Drums with Mother Drum under Full Moon Solstice Celebration.  What a Powerful Weekend!!! 
~~~TWO WAYS TO SIGN UP~~~
(Remember Horseback Riding is $35 cash only paid direct at Circle K Riding Stables, includes 1 hr ride and wrangler tip.  Please RSVP to Linda to reserve your horse!  They can't wait to see you again!)
DRUM MAKING & FULL MOON DRUM CEREMONY: SIGN UP NOW 
SOLSTICE FULL MOON DRUM CEREMONY ONLY:  SIGN UP NOW
SIGN UP NOW:  Need headcount for space allowance and refreshments.  Thank you.  See you soon!!!
BE SURE YOU'RE ON OUR MAILING LIST FOR ALL FUTURE INVITATIONS TO OUR WINDHORSE ADVENTURES…SEE YOU SOON.  
THANK YOU FOR SHARING WITH YOUR PEEPS…