Product Description
SACRED MEDICINE DRUMS ~ INFUSION OF ANIMAL POWER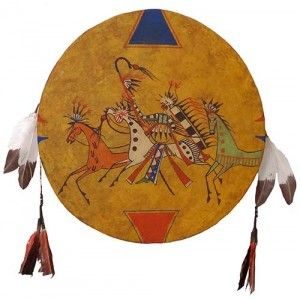 EXCITING DAY OF CEREMONIAL DRUM MAKING  
MAKE YOUR OWN MEDICINE DRUM WITH LINDA LIGHTFOOT
BE INFUSED WITH THE POWER OF YOUR ANIMAL MEDICINE TOTEM
CEREMONIAL CIRCLE FILLED WITH FUN, MUSIC, DANCING, SAGING
LITE BUFFET & DRINKS
Date:  Sun. 6/20/21 ~ Drum Making, Eat, & Ceremony
Time:  10am to 3pm
Location:  LINDA'S MERLIN GARDEN, 455 N Reese Place, Burbank 91506
Parking:  Free on both sides of street
Bring: Personal Drum Kit & Beater, Yoga mat/towel to sit on, hat/sunglasses, wear comfy clothes.  We'll be outside all day.  Own drinking water container.
FYI:  Purchase own drum kit and beater to pick hoop size and hide (elk, deer, horse, buffalo) from CedarMountainDrums.com  Suggested size:  14″, 15″ 17″ for quality sound and hand-held mobility.  Both my hoops are 15″ with Elk & Buffalo.  Use your intuition to personalize your drums.  If you need further help, just call me.
SIGN UP NOW:  Need headcount for space allowance and refreshments.  Thank you.  See you soon!!!
CONSECRATE YOUR DRUMS: ONCE DRUMS ARE DRY, WE WILL AWAKEN YOUR DRUMS AND CELEBRATE SUMMER SOLSTICE POWER IN SACRED CIRCLE.  YOUR DRUMS WILL BE ACTIVATED WITH LINDA'S MASTER HEALER DRUM & MOTHER DRUM.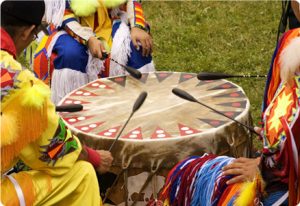 WE WILL ALL AWAKEN OUR NEW DRUMS TOGETHER WITH LINDA'S LARGE "MOTHER DRUM" TO INFUSE THE SOPHIA DIVINE FEMININE ENERGIES FOR PLANETARY SERVICE WORK.
LET'S DO THIS TOGETHER.
A POWERFUL SUMMER SOLSTICE WEEKEND NOT TO BE MISSED.
SIGN UP NOW:
SACRED MEDICINE DRUM MAKING ~ Sun. 6/20/21, 10am-3pm
~FYI~
~~~ENCHANTING SUNSET HORSEBACK RIDE~~~
Saturday, 6/19/21, 4:30pm for 5pm Ride
FOR ENCHANTING SUNSET HORSEBACK RIDE, BRING AN EXTRA $35 CASH ONLY TO PAY DIRECT TO STABLES, includes wrangler tip.  WE'LL CARPOOL TO CIRCLE K STABLES FOR 1 HR RIDE, OR GO DIRECT TO STABLES AT 914 S. Mariposa St. Burbank, CA  91506.
BRING CLOSED SHOES AND LIGHT JACKET/SWEATER JUST IN CASE.  CARROTS GOOD FOR HORSE YUMMIES.
SEE YOU SOON…HERE'S TO RIDING TOGETHER ON THIS NEW EARTH & INTO OUR NEW 5D LIVES.