Equinox Celebration ~ Sacred Medicine Drums & Harvest Full Moon
EQUINOX CELEBRATION ~ TWO DAYS OF FUN & MAGIC
9/22 & 9/23
SACRED MEDICINE DRUMS ~ INFUSION OF ANIMAL POWER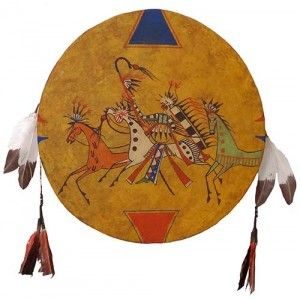 EXCITING DAY OF
CEREMONIAL DRUM MAKING
with LINDA LIGHTFOOT
Shamanic Empath Healer/Teacher/Horsewoman
HAVE YOU ALWAYS WANTED TO MAKE YOUR OWN DRUM?
Well, the DAY is here NOW…within the
MAGICAL PORTAL OF FALL EQUINOX & HARVEST FULL MOON
We will spend the day together in CEREMONIAL CIRCLE in LINDA's beautiful MERLIN GARDEN empowered by New Apacheta connecting energies to Ancient Peruvian Mountains and their Spiritual Apus.
And we're under the energetic influence of  FALL EQUINOX with Mt. Kailash.  HOW POWERFUL IS THAT…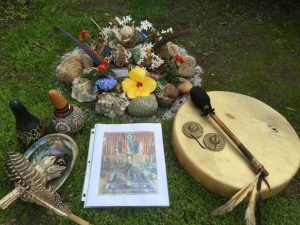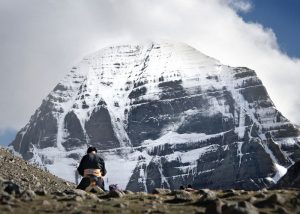 ENJOY A CEREMONIAL CIRCLE
FILLED WITH FUN, MUSIC, DANCING, SAGING
WHILE MAKING YOUR OWN MAGICAL MEDICINE DRUM
BE INFUSED WITH THE POWER OF YOUR ANIMAL MEDICINE TOTEM
JUST PLAIN RELAX WITH FRIENDS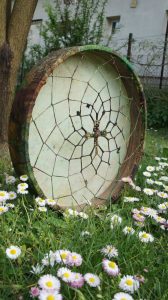 ONCE DRUMS ARE COMPLETE & DRYING IN SUN,
WE'LL ENJOY A LITE BUFFET & DRINKS
SUNDAY, 9/23/18, 5-8PM
WE'LL TAKE A SUNSET HORSEBACK RIDE IN GRIFFITH PARK TO MAGICAL PLATEAU & RETURN TO LINDA'S MERLIN GARDEN FOR DRUM CEREMONY.
DRUMS WILL BE AWAKENED & CONSECRATED WITH LINDA'S MASTER HEALER DRUM & LARGE SOPHIA MOTHER DRUM IN CEREMONY UNDER FULL MOON.
MAKE SURE YOU SIGN UP FOR BOTH EVENTS TO COMPLETE THE ACTIVATION.
IF YOU CAN NOT DO THE HORSEBACK RIDE, IT IS OKAY TO JUST DO DRUM CEREMONY.  BUT A "SUNSET RIDE"?  DON'T MISS IT.
~~~~~~~~~~~~~~~~~~~~~~~~~~~~~~~~~~~~~~~~~~~~~~~~~~~~~~~~~~~~~~~~~~~~~~~~
SO, HERE'S THE SCOOP ~ ACTION NEEDED ASAP
SIGN UP TODAY HERE:   https://lindalightfoot.org/sacred-medicine-drums-2/
ORDER YOUR DRUM KIT & BEATER ONLINE AT www.cedarmountaindrums.com/product/hoop-drum-kits/
NEED DRUM KIT BEFORE CLASS DAY OF SATURDAY, 9/22/18.  SOME PREP WORK ON LEATHER HIDE NEEDED.
Patrick Pinson, owner of Cedar Mountain Drums in Portland, Oregon, is who instructed me in ceremony to make my Elk Medicine Drum on 11/2/02.  He is SO knowledgeable and it is worth exploring his website.  He offers a great intuitive way to decide on which ANIMAL HIDE you want to order.  Choices are Elk, Deer, Horse, Buffalo.
My Medicine Drum is Elk, 15″ by 2.5″ round.  I suggest you buy a drum bag also.  I love mine.  Great color choices.
Intuitively pick your Animal, hoop size, and bag color.  ORDER ASAP so you have Kit by class day 9/22/18.
Drums range between $135-165 depending on animal & size of hoop.  I recommend 14″, 15″, or 16″ for moving/dancing with your drum and still having a really great tone.  Bigger might be too awkward unless you are tall/big yourself.  Smaller sizes tend to be high pitched in sound.  Drum bags are $50.  Drum beater is $8.
I will help with drum making instructions, but you can watch video on Cedar Drum website to get the feel of the process.  Lot's of fun doing this together!
FYI:  NORMALLY MY HUSBAND, PAUL, A CUSTOM SADDLE MAKER, WOULD SUPPLY THE LEATHER HIDES FOR US, BUT DUE TO HIDE CHOICES, WE FELT GETTING KITS WOULD BE EASIER FOR ALL.  DRUM KITS COME WITH DRY HIDES.  YOU HAVE TO SOAK THEM FOR ABOUT 8-24 HOURS TO GET THEM TO BE PLIABLE.  WRAP IN DAMP TOWEL AND BRING TO WORKSHOP.  CLEAR INSTRUCTIONS COME WITH DRUM KITS.  DON'T FORGET THE BEATER.
~~~~~~~~~~~~~~~~~~~~~~~~~~~~~~~~~~~~~~~~~~~~~~~~~~~~~~~~~~~~~~~~~~~~~~~~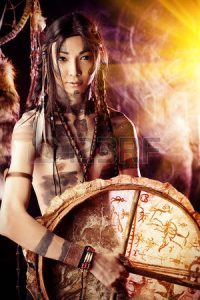 Dates:  Sat. 9/22/18 Drums & Sun. 9/23/18 Horse Ride & Drum Ceremony
Times:  Saturday – 10am to 3pm & Sunday – 5pm to 8pm
Location:  LINDA'S MERLIN GARDEN, 455 N Reese Place, Burbank 91506
Ceremony in her beautiful MERLIN GARDEN empowered by New Apacheta connecting energies to Ancient Peruvian Mountains and their Spiritual Apus and Mt. Kailash energies.
Parking:  Free on both sides of street
Bring:  Personal Drum Kit & Beater, Yoga mat/towel to sit on, hat/sun glasses, wear comfy clothes.  We'll be outside all day.  Bring own water bottle.
SIGN UP NOW:  Need headcount for space allowance and refreshments.  Thank you.  See you soon!!!