KICK OF SUMMER with Windhorse Adventures
KICK OFF SUMMER with WINDHORSE ADVENTURES
THREE EXCITING ADVENTURES TO ENTICE YOUR INNER CHILD TO COME OUT AND PLAY…
COME PLAY IN THE YEAR OF DIVINE AWARENESS
WE'VE GROWN THROUGH 3 POWERFUL PORTAL MONTHS OF EASTER, WESAK, & NOW SUMMER SOLSTICE.
HOW ARE YOU INTEGRATING & EMBODYING THE NEW ENERGIES BLESSING US ALL?
It's been quite a ride so far.  I have had bouts of free-floating anxiety and lots of itchy skin at night.  I feel this is due to the physical body adapting the new energies thru the nervous system.  Sometimes I feel like I'm on fire especially in my hands as a healer.  My feet also are itchy and buzzing with new energies that need grounding.  Thank God for going barefoot in the garden.  Even the flowers, birds, and bees seem to be buzzing and blooming more abundantly this year.
I have a new name for us BABY BOOMERS…we are now BABY BLOOMERS.  All this Ascension Energy is opening our chakras to full bloom/breath.  Okay, you younger peeps are included too.  Welcome to being an Empath.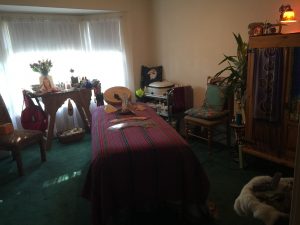 If you need assistance and support with emotional, physical, or mental clearing at the Soul Level, I'm available for private nurturing Soul Sessions.
The doors are always open for intimate sessions of whatever your Soul is ready to reveal for your highest spiritual growth.
Trauma is delicately attended to and released with great care.
My healing room is infused to create your safe place to land, cry, clear, heal, and be made whole and free.  Thank you to call…
SO, LET'S KICK SUMMER OFF WITH A FEW EXCITING ADVENTURES IN JUNE.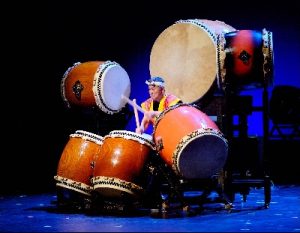 First, I'll be performing once again with MAKOTO TAIKO group.  I've been a member since August 2018, and absolutely love these powerful Japanese Drums.  Talk about a Drum Bath!!!
We have our 20th Anniversary Concert coming up on the weekend of 6/8 & 6/9.  Two hour concert for the whole family!
COME HAVE A SOUND DRUM BATH…the kids are SO cute!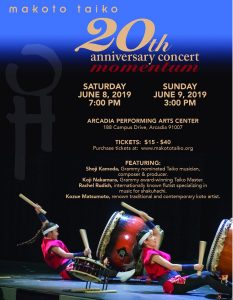 HOPE TO SEE YOU THERE…
SUNSET HORSEBACK RIDE & FULL MOON CEREMONY ~ SUNDAY, 6/16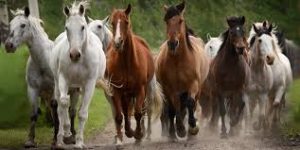 We'll take a 1 hour Sunset Ride into Griffith Park thru Oak Canyon to arrive at a Plateau overlooking Burbank/Glendale area.  Time for a kodak moment and group hugs.
We'll ride home just at Sunset for some gorgeous views. feeling more peaceful in nature, and bonded with our horse buddies.
We'll caravan to Linda's house for Full Moon Ceremony.  Bring your drums, altar items, and laughter.  All level riders welcomed.
SACRED MEDICINE DRUM MAKING & CEREMONY ~ SATURDAY, 6/22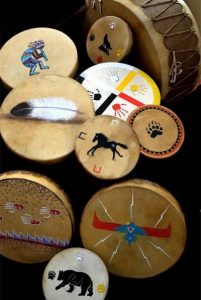 CELEBRATE SUMMER SOLSTICE
DRUM MAKING, LITE BUFFET, & CEREMONY 
We'll make our drums early morning,
Eat yummy delights while drums dry,
& Complete Activation Ceremony afternoon.
FULL DETAILS AT SACRED MEDICINE DRUMS:
[maxbutton id="2″ text="READ MORE & SIGN UP" ]

COME JOIN SHELLEY & LINDA…
RSVP LINDA 818-239-2026
OR SIGN UP ONLINE
SPREAD THE WORD TO YOUR PEEPS…
LET'S HAVE SOME SUMMER FUN.