NEW START ~ Shamanic Empath Healers Training ~ Starts 2/9/19
NEW EARTH ~ NEW YOU ~ NEW HIGHER OCTAVE OF SERVICE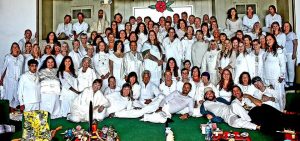 WELCOME TO 2019 AND A BEAUTIFUL NEW MOON IN AQUARIUS. 
THIS BEGINS OUR NEW ADVENTURES INTO DEEPER LEVELS OF SPIRITUAL GROWTH, ASCENSION, AND BRINGING OUR GIFTS INTO THE WORLD AS WE REMEMBER OUR DIVINE SOVEREIGNTY.
AFTER A POWERFUL 4-DAY RETREAT WITH DON OSCAR MIRO-QUESADA AND 88 SOUL TRAVELERS, VERY PROFOUND HEALING AND ENERGY WORK WAS COMPLETED INTO THE 9th DIMENSION.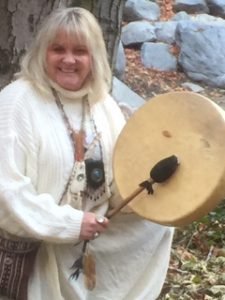 PLEASE JOIN ME THIS SATURDAY, 2/9th TO CONTINUE THIS SPIRITUAL MOMENTUM IN A MONTHLY CIRCLE TO OPEN OUR CHANNELS FULLY AS CONDUITS FOR THE COSMIC DIVINE PLAN.
THIS YEAR LONG SHAMANIC JOURNEY WILL COVER THE FOLLOWING:
HARA HEALING & ALIGNMENT
OPENING YOUR HEART TO FULL COSMIC BREATH
SOUL PSYCHOLOGY OF FULL CHAKRATIC SYSTEM
OVERSOUL HIGHER SELF – DIVINE GALACTIC BLUEPRINT
ANCESTRAL LINEAGE CLEARING – PATERNAL & MATERNAL LINES
AND MUCH MORE FOR CURRENT ISSUES PRESENTING IN YOUR LIFE.
COME PREPARED TO DEDICATE YOURSELF TO YOUR OWN REBIRTHING PROCESS.
GIVE AND RECEIVE HEALINGS IN SACRED TEMPLE SPACE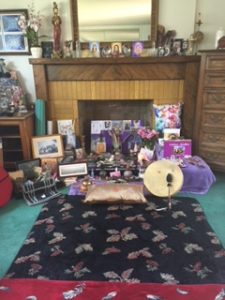 MEETS 2nd SATURDAY OF EACH MONTH FOR 15 MODULES WITH HOMEWORK
FULL DAY OF TRAINING 10-5pm WITH LUNCH BREAK
SOME FIELD WORK & CEREMONY INCLUDED
LOTS TO SHARE ALLOWING FOR PROGRAM CHANGES AS DIRECTED BY SPIRIT  THIS IS TRUE TRAINING IN THE NEW NOW MOMENT.
ALL ARE WELCOMED TO JOIN IN THIS CIRCLE AND ADD YOUR LIGHT TO OUR COLLECTIVE GROWTH.  ALL SPIRITUAL MODALITIES WELCOMED.
AWAKEN YOUR MEDICINE…BECOME THE MEDICINE WOMAN…REMEMBER.
JOIN THIS CHAKRA GYM AND BE LIT UP, EMPOWERED, & ALIGNED.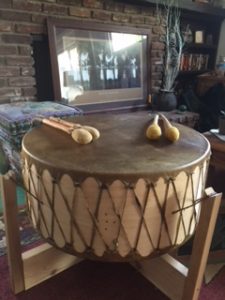 WE WILL HAVE FUN IN CEREMONIAL DRUMMING AND OTHER AYNI OFFERINGS TO MOTHER EARTH LIKE DESPACHOS.
DRUM MAKING WILL BE AN EXTRA EVENT IN SPRING.  COME EXPERIENCE OUR MOTHER DRUM AND JOURNEY WORK.
UPON GRADUATION, RECEIVE YOUR CERTIFICATE AS A SHAMANIC EMPATH HEALER TO FULFILL YOUR CALLING TO SERVE THE DIVINE PLAN.
I ALSO OFFER SPONSORSHIP TO UNIVERSAL CHURCH OF THE MASTER FOR LEGAL PURPOSES TO FLAG YOUR HEALING WORK UNDER A CHURCH AS A LICENTIATE MINISTER OR A FULLY ORDAINED REVEREND TO HOLD A CHURCH CHARTER.  https://u-c-m.org/  (not required, just offered for those interested)
LOTS TO SHARE.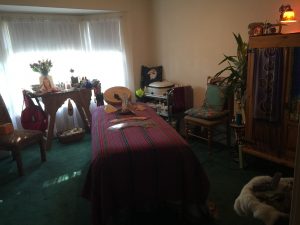 ~~~~~~~~~~~~~~~~~~~~~~~~~~~~~~~~~~~~~~~~~~~~~~~~~~~~~~~~~~~~~~~~~~~~~~~~~~
SIGN UP HERE:  https://lindalightfoot.org/product/shamanic-empath-healers-training/
PROGRAM OUTLINE HERE:  https://lindalightfoot.org/mentorship-program-outline/
PRIVATE SESSIONS HERE:  https://lindalightfoot.org/product/initial-private-session/

SEE YOU IN SACRED CIRCLE…REV. LINDA LIGHTFOOT