WE'RE BACK…2019: WOMEN OF MYSTICAL ARTS
2019 NEW CYCLE BEGINS ~ HIGHER OCTAVE OF SERVICE
Hello all my Soul Sisters and Brothers riding the energetic Cosmic waves upon and with Mother Earth.
Thank the Goddess I learned dancing, martial arts, and horseback riding to fully move through the profound shifts of 2018.  Hopefully you all have made it thru 2018 and the Holidays with more Mastery of Grace and big smiles to welcome in 2019 with open hearts, minds, and body to infuse more Soul qualities also.
I have been in solitude since the profound opening I had at the Joshua Tree Retreat Center with don Oscar Miro-Quesada and our group of 88 Soul Sisters/Brothers.  We were 4 days into the Mystical Temple Arts awakening our remembering of such "Higher Octave of Service" that truly does knock your socks off.
I cracked open in deep waves of heart tears and took a deep dive way past anything personal or even collective.  My body was shaking with intense energy shifts, my breathing was as if I was giving birth (I did not have children this lifetime, but I feel this is more of a collective Universal birth).
I was taken deep into the Womb of Great Mother and heard this message which I feel is for all of us, thus this sharing:
'YOU CAN NO LONGER HIDE BEHIND YOUR INTELLECT NOW.  YOU CANNOT HIDE ANYMORE.
PRIMORDIAL….THE MOTHER WILL NOT BE DENIED."  (very stern about "mother not denied") 
I looked up definition of Primordial – existing at or from the beginning of time, ancient, earliest, first, original.
To me it felt like the deep dark womb/void/unknown where all creation begins.  The unmanifest ready to be manifested.  It's been weeks to really grasp the profoundness/blessing of this experience.  My heart feels SO "settled" with a new peacefulness deep within.  More to come on this and Sophia Mother guidance in next healers training in February, but I hope this sharing stirs within you a profound awakening/awareness also.
~~~~~~~~~~~~~~~~~~~~~~~~~~~~~~~~~~~~~~~~~~~~~~~~~~~~~~~~~~~~~~~~~~~~~~~~~~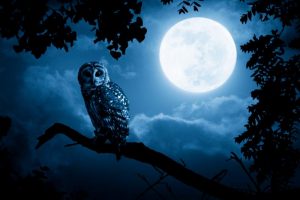 So, here we are in 2019 at a powerful TOTAL LUNAR ECLIPSE BLOOD WOLF FULL MOON at 0* Leo/Aquarius.
Shelley Warren has great overview here: http://shelleywarrenastrology.com/4756/amazing-full-moon-eclipse-jan-20th/
Our Windhorse Adventures Full Moon Ride & Ceremony for tonight did get rained out.  The trails in Griffith Park are a mess, mushy, and dangerous.  Hopefully the Park will have them in good riding order by next month full moon, so stay open to announcements for a
Sunset Horseback Ride & Ceremony under Full Moon on Sunday, 2/17…weather permitting.
Our wooly horse friends miss you all.  Can you hear them neighing…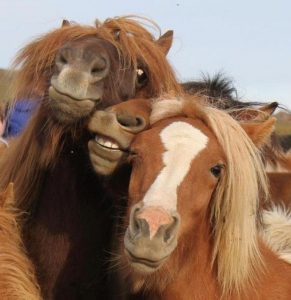 just don't forget the carrots, kissy smooches, and lip balm!!!
~~~~~~~~~~~~~~~~~~~~~~~~~~~~~~~~~~~~~~~~~~~~~~~~~~~
2019 ANNOUNCEMENTS & CONGRATS:
First,  huge CONGRATS TO LINDA AVALOS as a 2018 Graduate & Certified in 15 Levels of Shamanic Empath Healers Training/Mentorship.  She will be assisting me in future trainings.  Enjoy some photos of her Graduation Ceremony.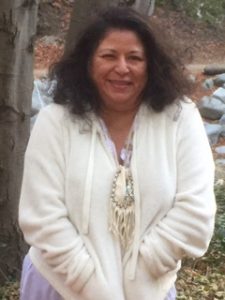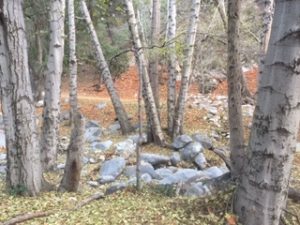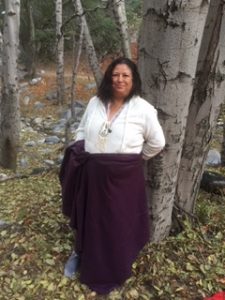 OUR NEXT HEALERS GROUP STARTS 2/9/19.
Details and sign up:    https://lindalightfoot.org/mentorship-program-outline/
Thanks to spread the word about this powerful training, healing, and counselling.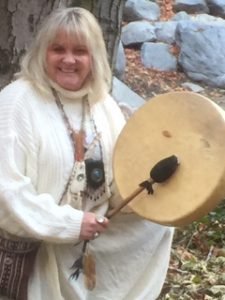 I am available for PRIVATE SESSIONS now, Mon-Sat 10-4pm.
Remote Sessions by phone also available.
Just give me a call at 818-239-2026.
SHAMANIC DRUM MAKING & CIRCLE COMING IN SPRING.
POWER TRIP TO TEOTIHUACAN COMING IN JUNE.
MAGICAL MYSTICAL MOMENTUM BEGINS NOW..WITH MIRACLES
LOVE IS IN THE AIR.  CAN YOU FEEL IT???
~~~~~~~~~~~~~~~~~~~~~~~~~~~~~~~~~~~~~~~~~~~~~~~~~~~~~~~~~~~~~~~~~~~~~~~~~~~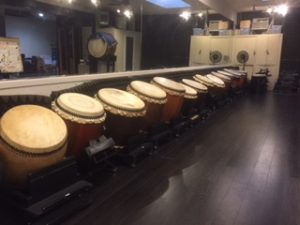 I have been training in Makoto Taiko Drumming since summer.  We had our recital in December and am now in intermediate class.
Come try it out at open sessions.  It is SO MUCH FUN & POWERFUL.
Makoto Taiko Drums, 1465 Lincoln Ave., Pasadena 91103      
Open Sessions:  Thurs 1/24 & 1/31, 7:30-9pm
Details & Sign Up Link:
https://docs.google.com/forms/d/e/1FAIpQLSdBqEUPbAMJ1pjQr6-HLK69If0ED0EPs_KV8EZobpfW8IZXXQ/viewform
~~~~~~~~~~~~~~~~~~~~~~~~~~~~~~~~~~~~~~~~~~~~~~~~~~~~~~~~~~~~~~~~~~~~~~~~~~~
Lastly…
We each have a 5D SOLAR VIOLET FLAME ARCHANGEL in our auric field for personal guidance about our destiny.  Tune in and Commune often.
HOW ABOUT UNDER FULL MOON TONIGHT?
HAPPY MOONING…
SEE YOU SOON FOR SOME NEW WINDHORSE ADVENTURES…
COME PLAY IN DIVINE MYSTICAL SHAMANIC ARTS.
Loving Your All…with Grace and Ease…Bodhisattva.
Linda ~ Beautiful Path of Light